Warriors 117, Kings 109: Kings fail to the Warriors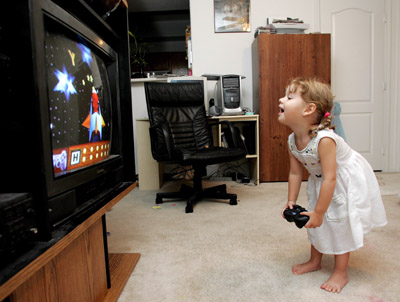 NBA 2K11 can get boring at times.
Sounds crazy, right?
When you do marathon square-offs like my friends and I do, blowouts can be fun for the trash talking and buzzer-beaters are a daggerfest the likes a good NBA League Pass night can give you. However, whenever you have those games that constantly sway between eight and 12 points and your opponent can't quite make a good enough run to make it interesting, sometimes you start intentionally giving up baskets and making questionable decisions to make it more of a game.
With the way the Kings played in the fourth quarter against the Warriors, it almost looked like that was their plan. This game was too in their control and they decided to make it more intriguing. Only it backfired on them and they ended up giving away a rare victory.
Now, we know they didn't ACTUALLY make plays to their detriment in order to make it more interesting. That's the kind of thing we only find in segments of Real Sports With Bryant Gumbel or the movie Blue Chips. It would just be a much more believable scenario for why the Kings would turn the ball over nine times in the fourth quarter or fouling a 3-point shooter twice in the final 20 seconds of a game.
A lot of people are focusing on the choking gestures an exuberant (to say the least) DeMarcus Cousins was making right before he choked in grabbing key rebounds to help close out the game. But really the decision-making of the entire team should be under the interrogation lights.
Two turnovers by Cousins in the fourth. Two by Beno. Three by Tyreke. The Kings only made six shots in the fourth and one of those was assisted.
They just couldn't execute and the Warriors shoved the fastbreak down their throats. They couldn't execute all game.
Sometimes it's just a matter of knocking down shots too. A trend for the Kings this season is not making open shots set up by the guards (or occasionally a big man who passes out of the post properly). They're one of the worst in the NBA at it (ranked 24th according to Synergy).
This game was no different. Kings made six of their 23 spot-up shots. That's a blistering 26%. And this is the problem of the team overall.
This team can't shoot. At all. When Tyreke does create open shots for his teammates, they don't seem to knock them down. The alternative appears for him to barrel into traffic like he did last season only he can't finish anymore. Or he'll shoot horrible jumpers off the dribble. Or Carl Landry will get the ball and waste possessions (most games, not this past one. He was fantastic against the Warriors). Or maybe Cousins will try to do too much driving to the hoop or Donté Greene and Omri Casspi will struggle to find a good shot they can knock down.
The point is the offense can't go anywhere if you're not making shots. And if the offense can't go anywhere for a young team, they start rushing. When the Kings start rushing, the wheels fall off. They're not a team that can weather their own storm. When things go bad, they go REALLY bad. Part of that is being young and learning how to grow together in this league and part of that is just not being good enough to win these games.
And that's what is frustrating about this game for the Kings and their fans. The Warriors (ESPECIALLY and undermanned Warriors team) is completely beatable on every night. They have their own issues and inefficiencies. You saw that in much of the second and third quarters. Instead of the Kings gutting out a much-wanted victory, they made things interesting.
And it backfired.
Makes you wonder if it's time to hit the reset button on this game.
comments